---
Online Sommelier Certification

Live Classes
by ISG
The International Sommelier Guild is the world's best licensed provider of Sommelier education. A team of outstanding instructors, a dynamic standardized curriculum, step by step multilayered program – allowing you to delve as you desire....

Our courses are built step by step:
1st step – Intermediate Wine Certificate (IWC)
2nd step – Advanced Wine Certificate (AWC)
3rd step – ISGM Sommelier & Oenology (ISGM Sommelier, Oenology and Wine Business Program)
4th step – ISGM Sommelier & Oenology Degree (ISGM Sommelier, Oenology and Wine Business Degree)

Established in 1982 it has grown from its North American roots to become a truly global provider of Sommelier and Oenology education. Our affiliations with governments, constantly expanding list of host schools, universities, and distributors includes locations throughout America, Canada, as well as Europe, Asia, South America and Africa.

With over 40 years of experience you will be learning from the best.


---
Watch our online learning demonstration video
Online learning that is second to none
Professionals
"The International Sommelier Guild offers excellent educational programs that really prepare and support an individual to make their place in the wine industry as a professional. Having this credential and knowledge helped open many doors for me. I highly recommend ISG's Sommelier Diploma Program (SDP) as your choice of study."

Jessie Kittilsen, ISG Master
Santa Rosa, CA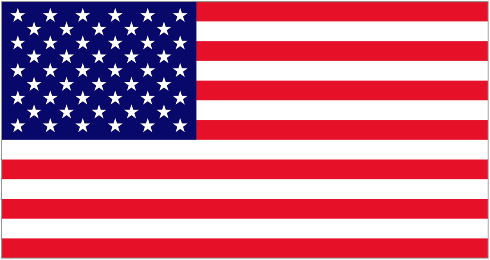 "I have thoroughly enjoyed taking the IWC online course through the International Sommelier Guild. I simply wanted to learn more about wine in general when I started the course. I was looking for an introduction to wine but what I got was a depth of knowledge and understanding. I am very happy with the level of professionalism and education in this course. I now feel confident in my wine selection when ordering in a restaurant or retailer. I have chosen to continue my education with ISG and will take with AWC course next. I have no doubt this course work will allow me to further my career in the wine industry."
---
"The AWC was an excellent course for Advanced wine education. There is a lot of detail in the material as well as specific regional information. I have a much better understanding of wine regions after taking this course. I would highly recommend this course to anyone seeking deeper knowledge about wine regions as well as history."

Alayna Brewer, ISG Advanced Sommelier
Saint Augustine, FL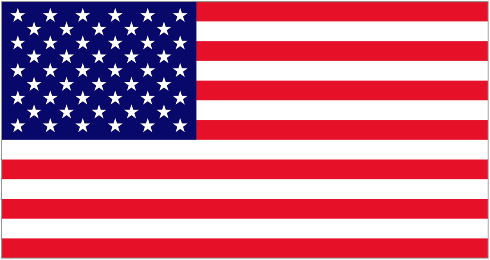 "I am a Chef by trade. I have done more than 100 wine dinners and am always trying to make each 1 better than the last. The class will definately help in that respect. "

Ronald Andrews, ISG Intermediate Sommelier
Ruffin, SC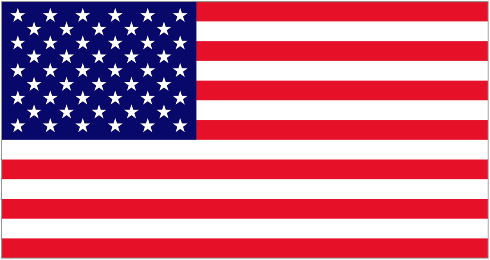 "The course was informative, comprehensive and challenging. I whetted my thirst to learn more. I found the balance of theoretical and practical learning that I could do at my own pace and balance with my busy work, travel and life schedule perfectly. I look forward to continuing on through the AWC and the Sommelier Diploma Program, so that I can continue to further myself, speak knowledgeably (with confidence)about wine and provide exceptional selections. I strongly recommend this program."

Chef Tina Kanter, ISG Intermediate Sommelier
Mansfield, MA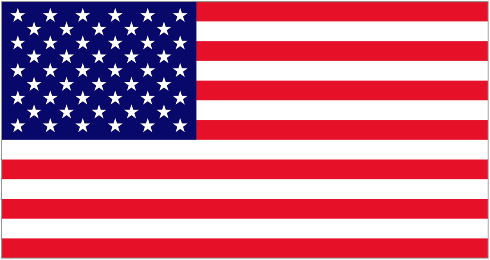 "After research, with experiece of taking college graduate courses on line, this the best online wine education, in the world."

Andrew Gould, ISG Intermediate Sommelier
Honolulu, HI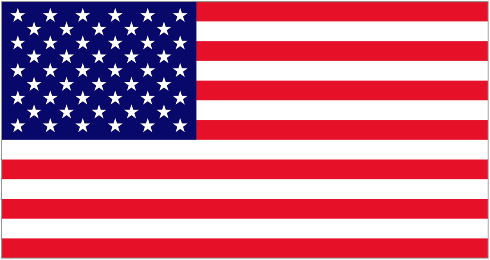 "Being from a major wine producing region myself, It was good to learn the processes of wine production and the etiquettes of wine drinking. I would recommend this course to anyone simply interested in wine or anyone willing to advance their studies and knowledge in wines and the hospitality realm."

Mark Hamouche, ISG Intermediate Sommelier
Ames, IA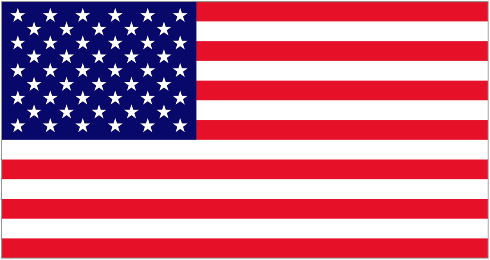 "The training we receive with Selen Hanım includes the basic steps in order to be able to choose the wine that you want to taste, technical life and taste concepts, as well as to make a natural harmony with the food and the products of the products.

Sarap is a very wide topic, you can taste it and improve yourself if you are curious about it. You will also discover the body of Uzum that appeals to you ;)"

Nazli Ozlem Yorgancioglu, ISG Intermediate Sommelier
Izmir, Turkey
"This is an amazing course! I am currently working my way up to being a master somm and this was the perfect starting point! I would recommend this course not only for those looking to go into the somm field but anyone who loves wine and really wants to appreciate all that wine has to offer!"

Andrew Bentley, ISG Intermediate Sommelier
Ida, MI
"The on-line IWC course is a great way to get started into the complex world of wine. The textbook is well written and very clear, the on-line lectures are well structured, the feedback tastings are very informative and the feedback I got on the wines I tasted and sumbitted for rating helped me climb a step in my ability to taste and evaluate wines. The course and self paced and this gave me the flexibility to take it according to my schedule. I hoghly recommend the IWC course!"
Weyler Rocha Lima, ISG Intermediate Sommelier
Rio de Janeiro, RJ, Brazil
"Our teacher is a very professional instructor in her field. She provided us with the necessary information about the wines with her friendly and comprehensive explanations."
Burcu Bozkurt, ISG Intermediate Sommelier
Ankara, Turkey
"It was a wonderful and enjoyable experience, it gives a complete knowledge and unforgettable work ethic"
Suyash Butala, ISG Intermediate Sommelier
Pune, India
"The course is amazing! A lot of information, tastings. The teacher is very talented. I will recommend the course!"
Olga Larionova, ISG Intermediate Sommelier
Riga, Latvia
"A great opening survey course to the world of wine that beings to dvelve into the relationship between the vine and wine. I look forward to going deeper in the AWC course."

Ivan Hirons, ISG Intermediate Sommelier
Minneapolis, MN
"This is a great course for those in the industry looking for a solid foundation in wine, or even for a hobbyist who wants to learn more about what is in their glass. "

Jacqueline Coleman, ISG Intermediate Sommelier
Miami, FL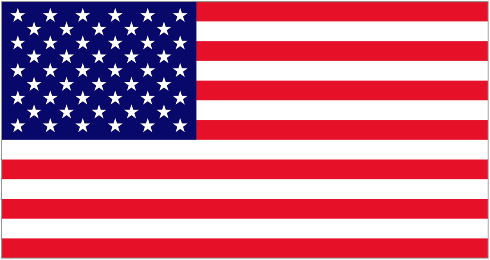 "This course provided me with the knowledge that I needed to become more educated within the world of wine in an efficient yet comprehensive learning platform! I would definitely recommend this to anyone in the restaurant industry that's looking to broaden their wine knowledge! "

Rachel Steinberg-Harrison, ISG Intermediate Sommelier
Etobicoke, ON
"This was my first formal step into the world of becoming a wine expert. The course definitely provided me with theoretical and practical knowledge that I will use as a head bartender and server. I can't wait to start the next level!!!"

Ivan Klymkiw, ISG Intermediate Sommelier
Riverton, MB
"I have recently completed my course with the International Sommeliers Guild and have been incredibly impressed. From the moment I started the course their was always support and help at the end of an email. I found the course very informative and well laid out. And thoroughly enjoyed the course and plan to go into the advanced level. I would highly recommend this for anyone in the hospitality and wine industry or even those just keen to learn more about wine."

Alicia Sandeman, ISG Intermediate Sommelier
Sussex, UK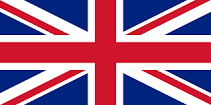 "Great training! Highly recommend to all wine lovers."

Elif Tuzlakoğlu, ISG Intermediate Sommelier
Istanbul, Turkey
" I had completed several wine certification programs and I was looking for something different. I started investigating and found the International Sommelier Guild program. I was positively surprised, because the ISG has a very professional approach to develop wine content. It is well structured and covers different aspects of wine industry: from the vineyard, vinifiaction processes, old world and new world regions, grape varieties, wine and food pairing to wine tasting techniques and always taking into account service which is a key piece if you are aiming to be a professional sommelier or a knowledgeable wine enthusiast. You will also find out that the ISG will lead you to make objective and meaningful wine tasting notes. In addition the multimedia aids are very useful to complement and enrich theory. The textbook content is up to date with curious comments that invite to keep reading and learning. I definitely recommend the ISG program to professionals and enthusiast that want to keep developing their wine knowledge and skills."

Hector Peynado, ISG Advanced Sommelier
Madrid, Spain
"I am so happy that I successfully completed my IWC online certificate.
I had been looking for a long time for an online Sommelier course and was glad to find the ISG. I am a restaurant manager and have been in the hospitality industry for a long time.
When I was about to start I had a few colleagues suggest I take WSET and their courses.
But in the end I decided to go with the ISG and my intuition and I am so glad I did.
Ironically once that I started the course and showed it to some of my colleague Sommeliers, they all agreed that the ISG course seemed by far superior to everything else in its incredible detail, structure and ease of information delivery.
I am now going to sign up for the second level class, the AWC to progress even further. I am so glad that this program was available to us here in the Ukraine.

Olga Rusyna, ISG Intermediate Sommelier
Kiev, Ukraine

"I've enjoyed the IWC studies more than the WSET courses, it's put simply enough to easily understand but still in a way that keeps things interesting and intriguing while learning more subjects. I am eager to start AWC now."

Patricia Kemp, ISG Intermediate Sommelier
Cape Town, Western Cape, South Africa
"The International Sommelier Guild has a high level of professionalism due to Sommeliers and Customer Help Specialists that help you every step of the way through the process of becoming a Sommelier. The online course is comprehensive and the layout of the course is easily navigated. The International Sommelier Guild has made me an educated, confident Sommelier and I will be using them to further my studies."

Mackenzie Anfinson, ISG Advanced Sommelier
Seattle, WA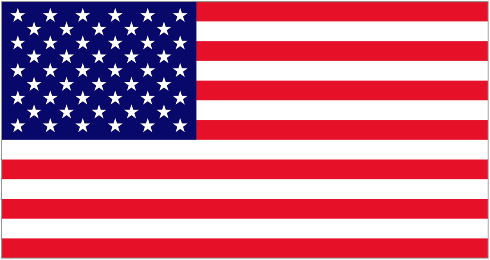 "Hello! The book is wonderful. Best regards, Alexandra"

Aleksandra Jegorova, ISG Intermediate Sommelier
St. Petersburg, Russia
"I highly recommend this very challenging and informative course to everyone who works in the wine business, or to anyone who just desires to expand their knowledge of the world of wine. The format is geared to instruct and the information is presented in such a way that even I could comprehend it."

Richard Owsley, ISG Intermediate Sommelier
Owensville, MO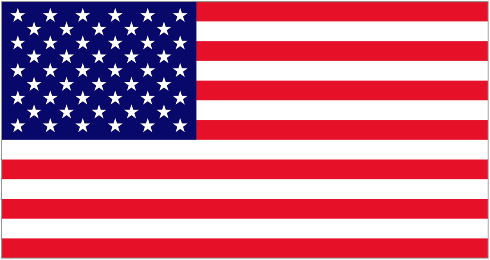 "I really appreciate the course"

Lucie Marquis, ISG Intermediate Sommelier
Madrid, Spain
"Educational, entertaining, amazing. Endless thanks to our dear teacher Selen Gözen for her knowledge and interest."

Pinar Ipek, ISG Intermediate Sommelier
Izmir, Turkey
"I think this first course is a bit higher than a beginning level and all the topics were explained. I think this training is more based on for people with basic wine knowledge but can be started without knowledge."

Nur Abdulmunim, ISG Intermediate Sommelier
Izmir, Turkey
"It was such a pleasure to study with ISG... I never thought being a full time dancer in Berlin while pursuing a sommelier study could be possible, but thanks to ISG's online course, it was! The program is accommodating and fits to your schedule and rythm, I am very grateful to have been able to progress at my own pace, stress-free. The course is great and stimulating with the combination of Textbook, lectures, quizzes and tastings. Looking forward to completing the AWC now!"

Théa Barnwell, ISG Intermediate Sommelier
Berlin, Germany
"The training was extensive, but for beginners it was somewhat advanced. I was unfamiliar with most terms and always had to come from behind. but I say again; the training and instructor was extremely good."

Jale Kuş, ISG Intermediate Sommelier
Ankara, Turkey


"First, who pointed out to me was the best sommelier in Brasilia, Joaldo so I went to know more about ISG on the internet. After research I listened to him and took ISG. I liked the work style. When I did the level 1, I started to like it even more, besides having enough practice, good wines are tasted. I took level 2 and was even more impressed. Now I'm waiting for ISGM Sommelier!!!"

Hallyssonn Carvalho Cunha, Restaurant Manager, ISG Advanced Sommelier
Porto Alegre, Rio Grande do Sul
"Having just completed the online IWC program and its final exam, I would highly recommend the course to anyone interested in pursuing wine knowledge, whether professionally or as a hobby! It is comprehensive, easy to follow and totally adaptable to your own schedule and timeline, but don't get me wrong, it is a challenging course! The staff proved to be available and helpful throughout the course as well making it easy to ask questions or seek guidance without ever feeling intrusive or like I was asking a "dumb" question. I've already started the AWC online course and can't wait to delve even further into my studies with ISG."

Chef Jim Spurlin, ISG Intermediate Sommelier
Denver, CO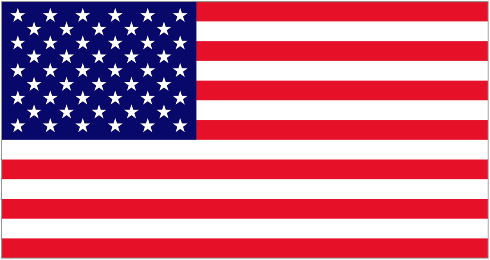 "The course has exceeded my expectations, the classes have been didactic and enjoyable, the application of a methodology applied to the tasting makes it much easier, commenting and sharing during the tasting is interesting and helps a lot to recognize characteristics, I also appreciate having known International wines, my congratulations to the instructor Mr. Héctor peynado for his effort and good work."

Felix Garcia Cuello, ISG Intermediate Sommelier
Madrid, Spain
"Appreciate the choice of tasted wines. The classes were very enjoyable and the course in general met my expectations."

Petra Kozacikova, ISG Intermediate Sommelier
Madrid, Spain
"I alway want to be a Sommelier. That's why I choose ISG course instead of WSET.I had learned basic wine knowledge while I stayed in Spain.But most focus on wine viticulture and vinification .ISG gives me a new view of the wine world, not only the world of wine,but also the world.The teacher guides all students to know all the world through a glass of wine ,including history,art, geography etc.This corse made me realize that be a truly sommelier must explore more about the world and life."
Ren Yuneng, ISG Intermediate Sommelier
Chengdu, Sichuan, China
"The IWC is an excellent online course for those who need to study important wine regions, primary grape varieties and the history of winemaking. An excellent introduction to the world of wine that is both affordable and engaging, fun and challenging."

David Belluz, ISG Intermediate Sommelier
Whitby, ON
"I've been in the wine retail industry for over three years. I finally realized that in order for me to move up within the wine industry, I would need a Sommelier certification. I researched all of the top cerification bodies and the ISG was hands down the best based on content quality. The second reason I selected the ISG program is due to the fact they wrote their own textbooks and materials that are simply amazing. I successfully completed their first two certificates IWC & AWC online and it has opened new opportunites for my career."

Irina Schevshenko, ISG Advanced Sommelier
Calgary, AB
"Overall extremely happy with the structure of the course. The teacher was extremely helpful and very easy to follow and build a strong foundation "

Jorge Garcia Vivancos, ISG Intermediate Sommelier
Madrid, Spain
"Everything was perfect, excellent education. Thank you"

M. Fatih Gelmezgil, ISG Intermediate Sommelier
Istanbul, Turkey
"If you want to be a professional in the limitless world of wine, it will be a very good starting point"

Cemre Dursun, ISG Intermediate Sommelier
Istanbul, Turkey
"The International Sommelier Guild, IWC program, opened up the incredibly interesting and wonderful world of fine wines. It was as if I were visiting the finest vineyards around the world…as I did wine tasting notes on a Fine Ruby Porto from the Douro Valley in Portugal… and then trying a Nebbiolo from the Italian Piedmont… and then a fine Cava from Spain… and then a Napa Valley Cabernet Sauvignon from the Rutherford Region… The course was very nicely designed, and I feel it's preparing me to enter into a career in the wine industry as I continue in the Advanced AWC program. "

Robert Stane, M.A., ISG Advanced Sommelier
Crestline, CA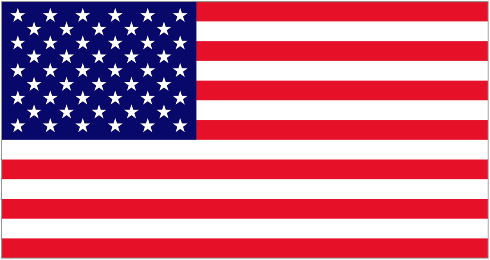 "Before I took ISG course, I had been a wine journalist 7 years. This experience made me realize that I need to choose course to learn wine knowledge. After comparing with WSET course, I thought ISG course is more professional. I did learn a lot during whole course, and also met some cool friends"

Li Yanni, sommelier, wine journalist, wine teacher, ISG Intermediate Sommelier
Chengdu, Sichuan, China
"I did ISG Levels 1 and 2. I had already taken other courses. I liked the dyadic and the quality of the wines. The ISG course is different and teaches us to evaluate a wine with technique. I can't wait to start the sommelier diploma."

Ayrton Gissoni, Wine Blogger and Wine Speaker, ISG Intermediate Sommelier
Rio de Janeiro, RJ, Brazil
"I had the pleasure of completing the international sommelier guilds IWC program. The course starts with history of where wine came from and how it developed over years from country to country. I really do recommend anyone seeking to learn about wine to take the IWC course as it teaches a lot of the paramount concepts that will help you be successful in any food and beverage operation. The team in charge was also very helpful in answering all the questions that I had. Emails were sent back very quick. I appreciate all your help. "

Nasir Sayyar, ISG Intermediate Sommelier
Mississauga, ON
"Stephanie is an amazing teacher. Her knowledge of the subject matter was extensive and she did an excellent job of keeping the class engaged. I highly recommend this class to anyone wanting to learn more about wine or the wine industry. "

Cybele Hinson, ISG Intermediate Sommelier
Austin, TX
Enthusiast's
"I took the ISG IWC online course in order to learn more about wines of the world. I'm not in the profession but love wine and always felt I should know more. As I made my way through the course I got "the bug". I have successfully completed the IWC class, which was phenominal and I am currently taking the AWC course and I am equally impressed by the knowledge I am gaining. I hope upon successful completion that I may attempt the ISGM Sommelier degree. The support offered by the ISG has been great throughout my experience!"
Dr. Strausbaugh, ISG Intermediate Sommelier
Cleveland, OH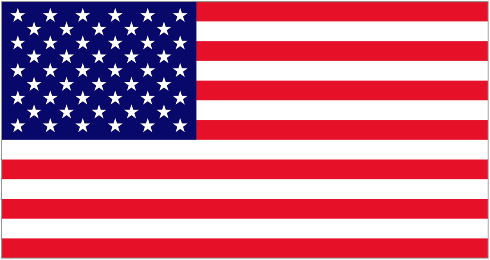 "I took this course to kickstart my wine journey, and it exceeded my expectations. I learned so much, but at the same time was able to progress as my time constraints allowed and learn at my own pace. This course is thorough, and as comprehensive as an introductory course can be, but also digestable and enthralling. I would recommend this course to anyone looking to boost their knowledge in this vast and extraordinary field. "
Shea Strout, ISG Intermediate Sommelier
Charleston, SC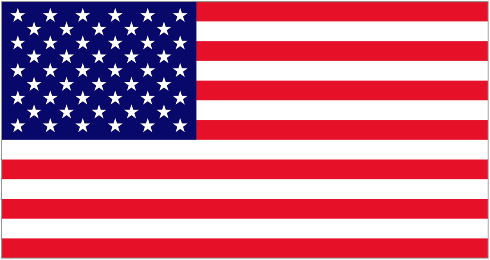 "Learning more than I ever imagined about wines and the varieties was a pleasure with ISG. Their online program is precisely what I was looking for so I could study at my own pace when and where I had the time. The textbook is very well written and a joy to read by itself. The regular feedback from my assigned tasting coach was priceless and helped me a long way to get more focused and detailed in writing a brief review of a particular wine. The final exam was a challenge and wetted my appetite for more."
Dr. Forrer, ISG Intermediate Sommelier
Chicago, IL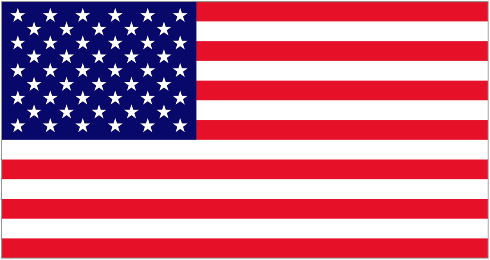 "Very good course. It gives a good base and arouses interest to know new wines of provenances and different types. The class was great."
Dr. Carlos Magno, ISG Intermediate Sommelier
Sao Paolo, SP
"I'm fully satisfied with choosing this and applying for these studies. Course was very comprehensive and educational. Received a lot of new information. These studies inspired and encouraged me to search more and deeper. I'm very satisfied with teacher who was sharing her experience and knowledge. Highly would recommend these courses to everyone who loves wine."
Linda Gaibisela, ISG Intermediate Sommelier
Riga, Latvia
"The class was very interesting and had a bunch of information I myself was unaware of. Stephanie was a great teacher and gave us the tools to succeed. Thank you ISG for creating a fun way to learn about wine and its ability to elevate the restaurant industry. "
Joseph Gonzalez, ISG Intermediate Sommelier
Austin, TX
"I live in an area of Washington state which has over a hundred wineries nearby. As such, my wine experience was limited to these great wines. I wanted to learn more about other areas and varietals not found in this area as well as gain more experience in tasting techniques in a format that I could fit into my professional and travel schedule. The online Intermediate Wine Certificate course by the International Sommelier Guild allowed me to do this. The lectures and text presented a great overview and the wine list for tasting notes was a good overview of different wines. I feel that I have greatly improved my wine knowledge by completing the Intermediate Wine Certificate and I am continuing my wine education with the Advanced Wine Certificate program.."
Dr. Van Mouwerik, ISG Intermediate Sommelier
Walla Walla, WA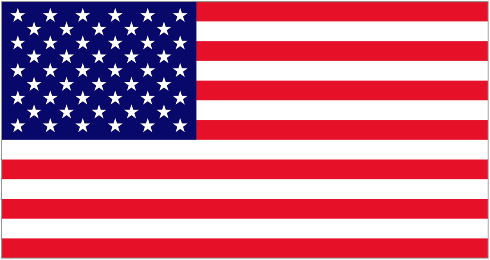 "I benefited a lot from the education as I was very green. Thank you so much for getting me started."
Ayşegül Ayday Beşikçi, ISG Intermediate Sommelier
Istanbul, Turkey
"As a person who started from scratch, never tasted, even learned the word sommelier, I did not only acquire the basic knowledge; I recognized wine, grapes, tasting, production ... more extensively than I expected. While I didn't even know what the earthy aromas were, I was able to make a lot of commentary during the tasting, whether the wine was treated like MLF, oak barrel fermentation or not. Another point I appreciate is the wine lovers who are from the sector, engaged in production and have participated in many tastes both at home and abroad and have certificates from other trainings; a person like me who started from scratch, had no experience, was not familiar with any kind of grapes, no production stages, or the names of well-known producers. Our instructor Selen's caring, sincere and embracing attitude made me warm up to the world I just met. I should also mention that Selen Hanım is also a very successful educator who has a great knowledge of the subject and has an incredible knowledge and experience. Regardless of the level, I think everyone who will participate will get more efficiency, acquisition, experience and pleasure than they expect. I'm 20 years old, and I'm thinking and hoping to continue this discovery that I've just started because I'm curious about the positive experiences I've received from education."
Bilge Adım, ISG Intermediate Sommelier
Istanbul, Turkey
"As an avid wine lover, I sought out this course to ameliorate my understanding and appreciation of wines overall. Between the text materials, videos, tests, exams and tastings, my knowledge of wines, history, vinification and viticulture have expanded exponentially. I've learned how to taste wines and be aware of all the subtleties to identify and fully appreciate them. I was also introduced to several new wine varieties. The support team were amazing to work with and are subject-matter experts in their fields. I would highly recommend this course to anyone wishing to expand their knowledge and appreciation of wines."
Superintendent Doug Anthony, ORMP, HRF, DTM, ISG Intermediate Sommelier
Russell, ON
"Very interesting course. It's agreat opportunity to know so much information about production of vine even for people who is not bounded with wine industry."
Viktorija Dedova, ISG Intermediate Sommelier
St. Petersburg, Russia
"It was a phenomenal training and learning experience"
Ülkü Özkan, ISG Intermediate Sommelier
Ankara, Turkey
"I think this is a fantastic course to take on your own during your own time and at your own pace. I learned so much about wine, Fortified wine, spirits and sparkling wine in such a short period of time. The course is highly structured very relevant and is well taught.

I took this course for fun and honestly just improve quality-of-life socially and to understand fundamentals of wine pairings in addition to giving me a better idea of where I want to travel in the future to travel to experience my favorite wines in the world!!"
Jonathan Yang, ISG Intermediate Sommelier
Scottsdale, AZ
"I loved how well this course was presented! A lot of things to learn and the way the course is put together, it holds your interest to the fullest. I loved this course and I am so excited to procced to the next level!!!!!!!"
Edward Garcia, ISG Intermediate Sommelier
Pioneer, CA
"Good afternoon, There is a phrase in the course documentation that says something like: learning about wine is like Russian dolls, when you open one another appears inside, and so on. In other words, learning about wine is endless, there is always something new to learn, a new wine to try, a new style to know ... I signed up for this course for that purpose, keep learning, reinforce concepts. The course has exceeded my expectations. Hector Peynado has managed to convey in a pleasant and dynamic way the concepts of the course. I had my doubts about being a little known ISG in Spain, but now I'm glad I decided to take it."
Jose Maria Martin, ISG Intermediate Sommelier
Madrid, Spain
"I liked the teacher, the organization of the teacher, not counting the overabundance of information due to which classes ended later. I chose the course because I had long wanted to delve into the history of wine. I would recommend this course to people who already have serious enough preliminary knowledge about the regions and varieties of wines."
Polina Karpenko, ISG Intermediate Sommelier
Riga, Latvia
"I have and am recommending this class to all of my friends and relatives."
Riza Cakmak, ISG Intermediate Sommelier
Izmir, Turkey
"This course exceeded my expectations. I feel I have gained a considerable wealth of knowledge moreso than what I came into the course with. Kudos' to the instructor, Ms. Fox, for her presentation skills and knowledge."
Jim Woods, ISG Intermediate Sommelier
Austin, TX
"ISG course is very comprehensive and a wide range of knowledge. Both Theoretical knowledge and practise are great.Course arrangment is reasonable and logical.Guide me to be a great wine lover even a professional sommelier."
Peng yuqiu, ISG Intermediate Sommelier
Shenzhen, Guangdong China
"As a wine enthusiast, I signed up for both the IWC and AWC online courses. I have completed the IWC certification and am now in the middle of the AWC course. For me, it was critical that I be able to complete the courses online based on my busy and unpredictable work schedule. Fortunately, ISG online courses make that possible!
The courses are comprehensive and easy to navigate. ISG's online format supports easy learning while ensuring extensive knowledge and understanding. The key concepts are reinforced in several different ways; through textbooks, lectures, quizzes, exams and tastings. These courses are very impressive and I have learned so much. I gain more and more confidence every day. ISG has helped me significantly expand my knowledge and understanding of all the factors involved in making wine. I have also learned a tremendous amount about the different wine producing regions of the world. Finally, and maybe most importantly, I have come to appreciate different types and styles of wines.
The support by the ISG personnel has been excellent and responsive throughout this process. I'm grateful for their knowledge, professionalism and commitment to customer service."
John Dufner, ISG Advanced Sommelier
Charlotte, NC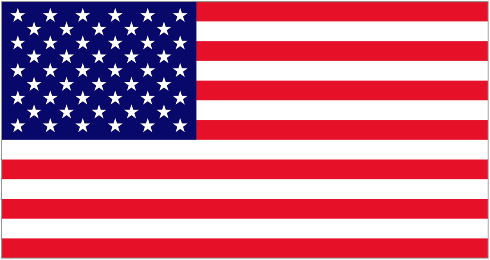 "Learning from Selen Gözen was an excellent experience. She did not leave any questions unanswered. She filled in missing information without getting tired. I can't wait to take the next course with her."
Burcu Gumrukcu, ISG Intermediate Sommelier
Izmir, Turkey
"As a wine enthusiast, I took the intermediate level online course because of my busy schedule studying from my university. And I found out it was such a well- organized, full of knowledge course. The textbook is very well written with full of the detail information that is well- explained and written in a very easy to understand way. One of the best part is the videos for tasting session. They demonstrate how a tasting is done for all the important grape variety which is so helpful for beginner to see the exact process and what the sommelier are thinking during tasting. I highly recommend this course for anyone who loves wine to take it, you will be learning so much of information but not overwhelmed yourself!!! Overall, I enjoy a lot during the studying process!"
Liu ChunTien, ISG Intermediate Sommelier
Warsaw, Poland
"I took the course for recommendation of a friend of mine. The ISG method is amazing, the wine history, the grape around the world, in the vineyard, the wine in the glass and the varieties. It is exciting because you will keep the characteristics of the grapes, the local influences and compare with the others and make your own evaluation. The same with the tasting sheets, makes it easier to understand the way to test and evaluate, to know better to reproduce your experience technically.

Congratulations to ISG
Evyo Guedes Filho, ISG Intermediate Sommelier
Madrid, Spain
"Really good course, well done Hector!"
Michelle Riber, ISG Intermediate Sommelier
Madrid, Spain
"The ISG Wine Certificate Program truly exceeded my expectations! The course is very comprehensive and challenging; but, the course design and reinforcement tools allowed me to readily understand, digest and retain the vast amount of information presented. I have a heightened respect and appreciation for the complexity of the wine industry- from growing regions around the world, to grape varieties and vineyard management, to wine-making processes, to consumer tastes and -the important role, through their knowledge and expertise, a sommelier can play in giving consumers an exceptional experience that blends fine wine with fine food. "
Roshara Holub, ISG Intermediate Sommelier
Naples, FL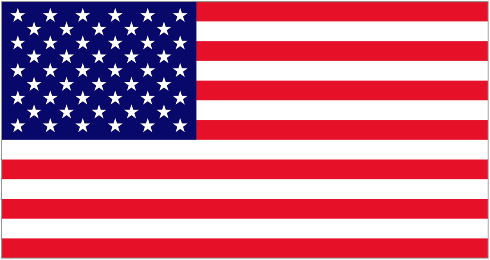 "As a person who liked to enjoy a glass of wine, I started this course to understand what are the actual secrets of wine? What makes it so special that the whole world is loving it so much? By seeking these answers during the course I discovered so much interesting and amazing information and gained fantastic knowledge about wine from its history, making wine, and wine tasting. Now I understand the different flavors and characteristics of it. Thank you for this course. I can say that my wine journey has just now begun and cannot wait to visit vineyards and wineries to learn even more. As Salvador Dali has said: "He who knows how to taste does not drink wine but savors secrets." I would highly recommend this course for beginners, wine lovers and also for people who would like to work as a sommelier in the future."
Kitija Alksne, ISG Intermediate Sommelier
Riga, Latvia
"I would recommend this course to all wine lovers who want to get more technical and specific about their wines, to people that not only drink it but have an interest about how it changes, interacts, history and notes of the wines in our society, it is priceless. I took the course to learn more history and technicality and was blown away by all of the information and skills I obtain by taking this course. "
Aleida Elwell, ISG Intermediate Sommelier
Austin, TX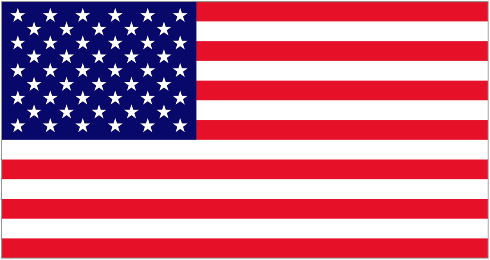 "I recently completed ISG's Intermediate Wine Certificate course. I am very impressed with this program. It is so well structured and organized, and ISG's staff is very responsive. I originally enrolled in the Intermediate Wine Certificate course for fun to learn the basics of wine; however, I enjoyed the course so much that I plan to enroll in the Advanced Wine Certificate course to continue my wine education. The course covers a wide range of information and is so interesting. Thank you ISG for offering this wonderful program! "
Lori Heerlyn, ISG Intermediate Sommelier
Broken Arrow, OK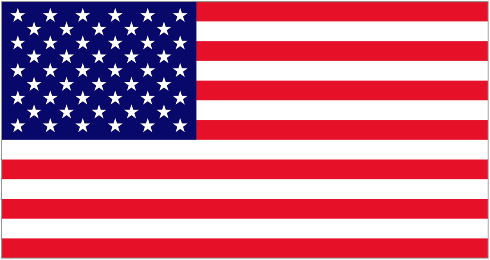 "This course is a great intro to wine basics and easily is a stepping stone to further classes or just as a stand alone. Overall, I found the class informative and well laid out and my tasting instructor was friendly and helpful! "
Jennifer Lake, ISG Intermediate Sommelier
Portland, OR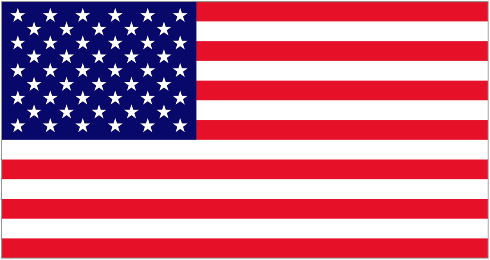 "After touch with ISG,I feel totally from a have a superficial knowledge of wine to systematical learner.compared to other wine education courses, ISG is more inclusiveness and comprehensive. such as: food and wine pairings,wine service etc.ISG is open-minded to students,and students can express their views free.I will suggest my friends to take ISG course."
Wang weiling, ISG Intermediate Sommelier
Wulumuqi, Xinjiang, China
"I registered for the IWC certificate online due to my busy work and life schedule. I was able to complete the course on my own time, without feeling rushed. The material was very well detailed, and by the end I felt more confident in my wine knowledge. It was so enjoyable that I have chosen to pursue the Advanced Certificate through ISG too!"

Greg Johnson, ISG Intermediate Sommelier
Edmonton, AB
"I took the course with my wife and it became an enjoyable part of our evening. The learning curve was steep but challenging and resulted in us broadening our understanding of what the world of wine is all about."
Jason O'Brien, ISG Intermediate Sommelier
Westmeath, ON